RUNDOWN
48 +years same management, continuity in planning and cost, no surprises
Capacity: 2 Ballrooms; Terrace Room accommodates up to 250, 225with dance floor
Fountain Room accommodates up to 350, 325 with dance floor
CHEF: GINA LOUISE, Trained and Graduated at the Cordon Bleu in Paris, no limitations on menu
FULL LIQUOR LICENSE, SERVICE BASED ON YOUR REQUEST
TOTAL WEDDING SERVICE FACILITY with A TRAINED STAFF
SETTING
A setting from a bygone era, the Hathaway House offers a unique blend of fine food, elegant setting, and knowledgeable service for your conference, retreat, cocktail party or reception.
A LOOK INSIDE
Click the sections below to learn more about each. If you have nay questions or concerns please feel free to contact us. Select the contact button at the top of the site or the button located below for more information.
The Red Room
The Red Room is a double parlor with pier mirror, chandeliers, and fireplace,
separated by full length pocket doors.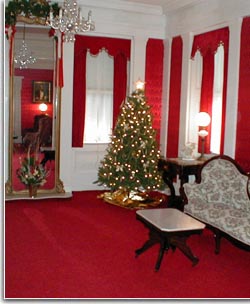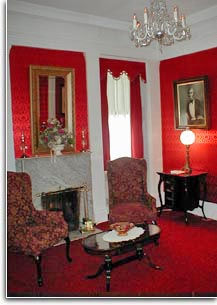 Our Parlors
The Peach Room (left) features an Italian marble fireplace, pier mirror,
and a bay window sitting area. The Music Room (right) is accessed from the Peach Room.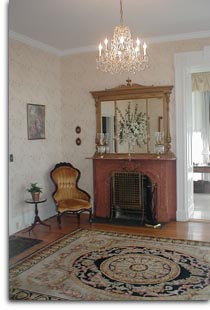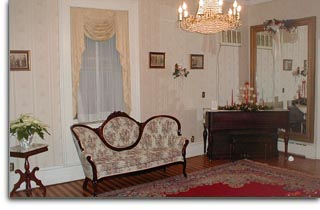 The Terrace Room
The Terrace Room, surrounded by windows with a garden view of the gazebo, is on two levels with seating for 300 with a dance floor. The Lower Level features access to a full-length covered patio (Year Round). The Upper Level features a full-length bar and cocktail area. All facilities are handicapped accessible.
Lower Level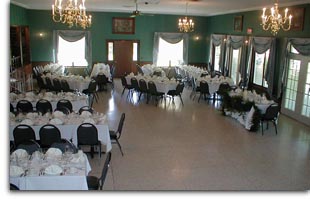 Upper Level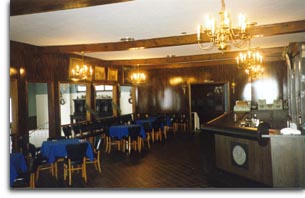 The Fountain Room
The Fountain Room is an elegant ballroom, accenting your wedding with chandeliers,
a covered patio (seasonal) with fountain and gazebo adjacent, a bar, and facilities in the room.
Seats 350 with dance floor. All facilities are handicapped accessible.